Upcoming Concerts & Events
CountryBY CHOICE
The Stockyard…Tampa Bay's #1 Honky Tonk, bringing Southern Hospitality & Country Music to the Bay.  With the Hottest DJ's playing the newest country music, along with local & National Artists. We are 18,000 sq feet of pure country. 18+ are welcome.  We bring you nightly Line Dance Classes, Tuesday-Saturday at 7:30PM, with Tampa Bay's BEST Line Dance Instructor. You'll have plenty of room to dance all night on our 3,000 sq ft dance floor, where you will be the center of attention-  smack dab in the middle of it all.
The Stockyard is a full liquor, non-smoking, Country Music Venue.
Bringing you nightly drink specials. Whether at our huge 64ft main bar or our Whiskey bar, just steps from VIP, you'll always be treated with that southern charm.
Nothing, but the best for the Bay…here at The Stockyard.
Located On US Hwy 19  One Mile North of Tarpon Springs.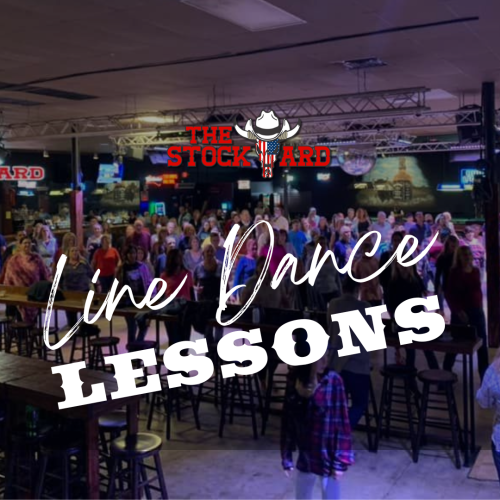 FUNdamental
Beginner ONLY Class

Tuesday



Next Step After Beginners FUNDamentals Class
Wednesday



All Skill Levels




Thursday- Saturday





All Classes Begin At 7:30PM




Tuesday-Friday




$6 Cover 21&Up l $15 18-20





Saturday




$5 Cover 21&Up l $15 18-20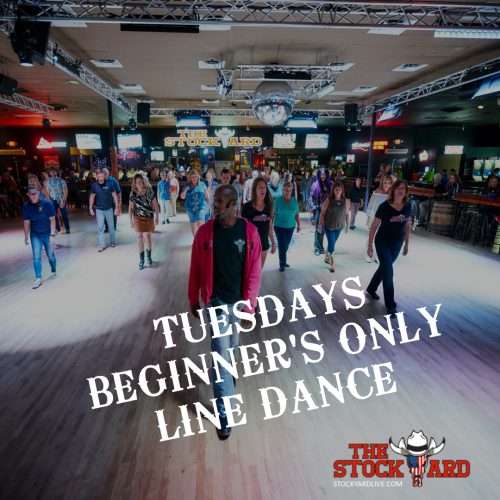 Doors Open 7PM - 12AM


FUNDamental Dance Class
Beginner Students Only 7:30PM
$6 Cover 21+ l $15 18-20
*Advanced Dancers Welcome After 9:30PM
18+ Welcome
No Cover After 9PM 21+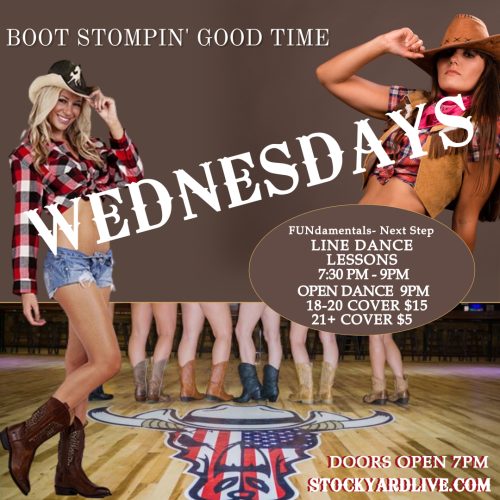 Doors Open 7PM - 12AM

Next Step After FUNdamentals Dance Class
7:30PM
$6 Cover 21+ l $15 18-20

Open Dance - 9PM

18+ Welcome

No Cover After 9PM 21+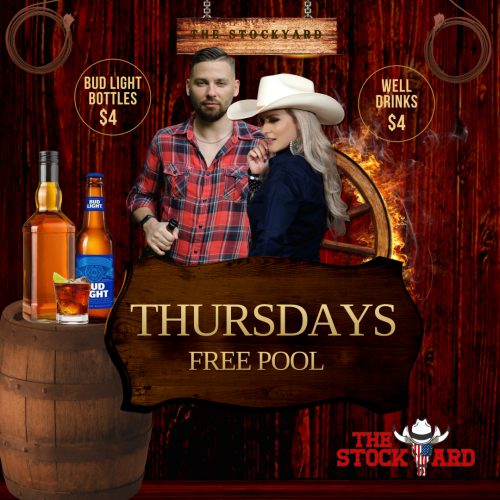 Doors Open 7PM - 2AM

All Skill Levels
Line Dancing Lessons 7:30PM

$6 Cover 21+ | $15 18-20



18+ Welcome



21+

No Cover after 9PM

Free Pool

Bud Light Bottles $4
Well Drinks $4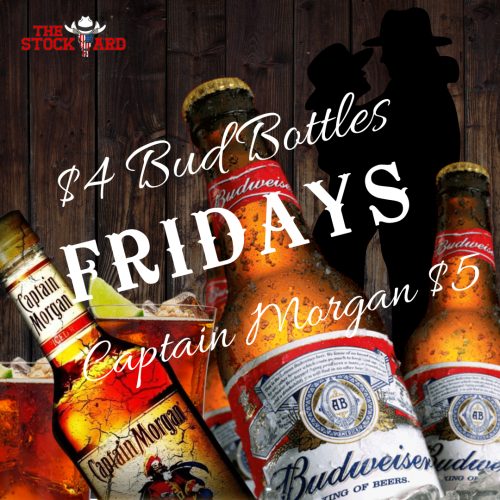 Doors Open 7PM-2AM

All Skill Levels
Line Dance Lessons 7:30PM

$6 Cover 21+ | $15 18-20



18+ Welcome



21+

No Cover after 9PM



Bud Bottles $4


Captain Morgan $5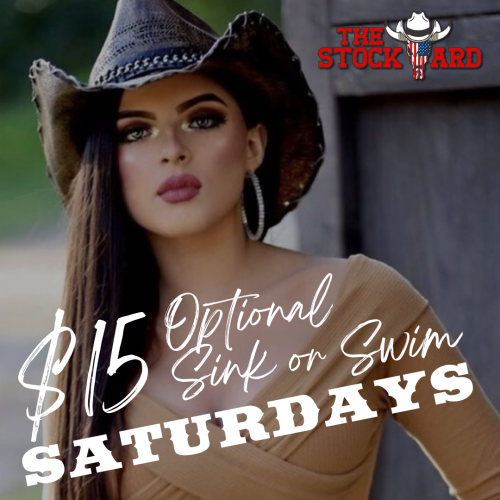 Doors Open 7PM-2AM

All Skill Levels
Line Dancing 7:30 PM

$5 Cover 21+ l $15 18-20



18+ Welcome



21+

No Cover after 9PM

Sink or Swim $15 Optional
9PM-1AM
Well Drinks - Drafts

Jack Daniels $5
PBR $3

*Please Drink Responsibly
Contact Us For
Table Reservations
VIP & Party Bookings